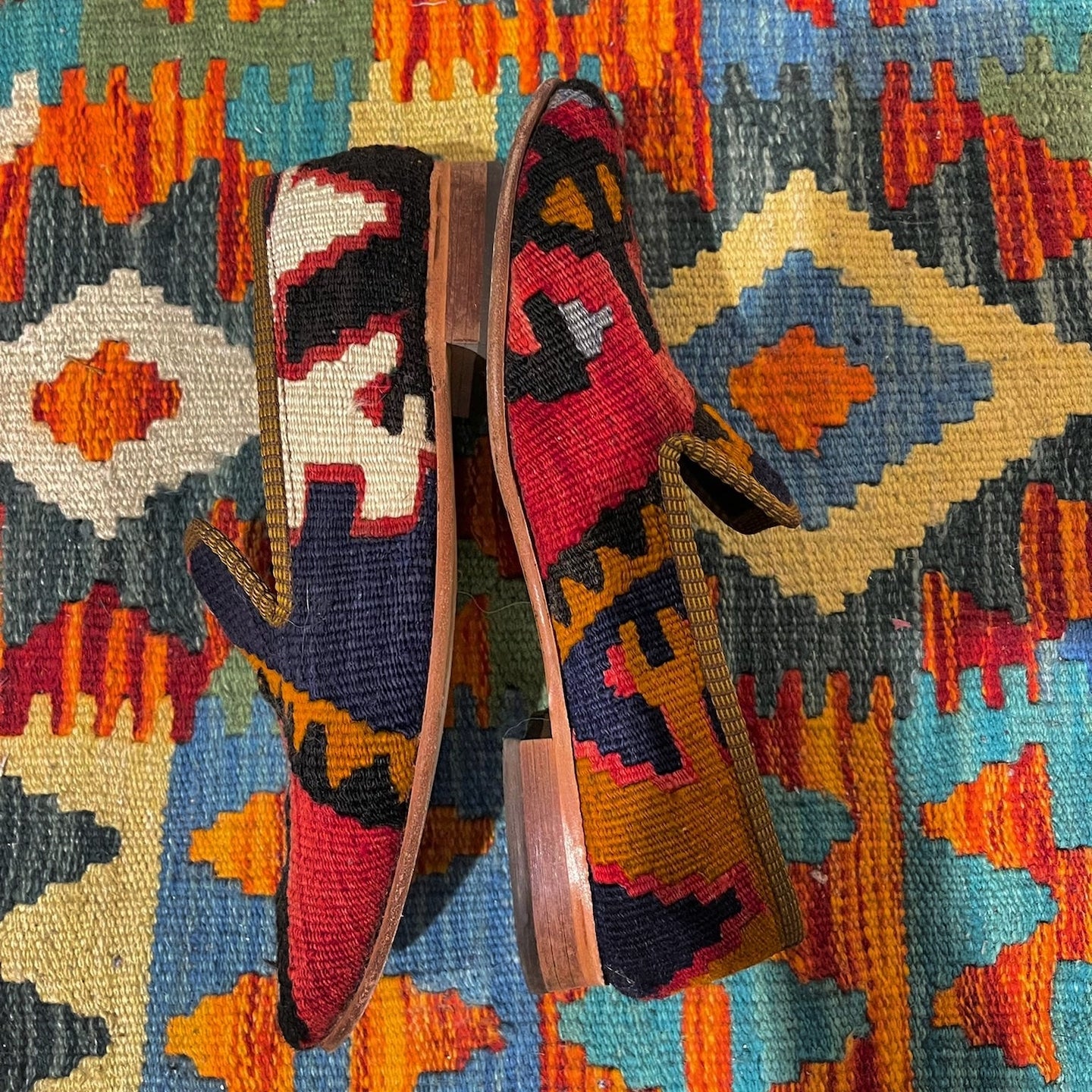 Men's Shoes
These men's kilim loafers are classic and comfortable and each is a one-of-a-kind shoe. We love unique and we love wearable art. Here is some of our carefully sourced selection.
Shop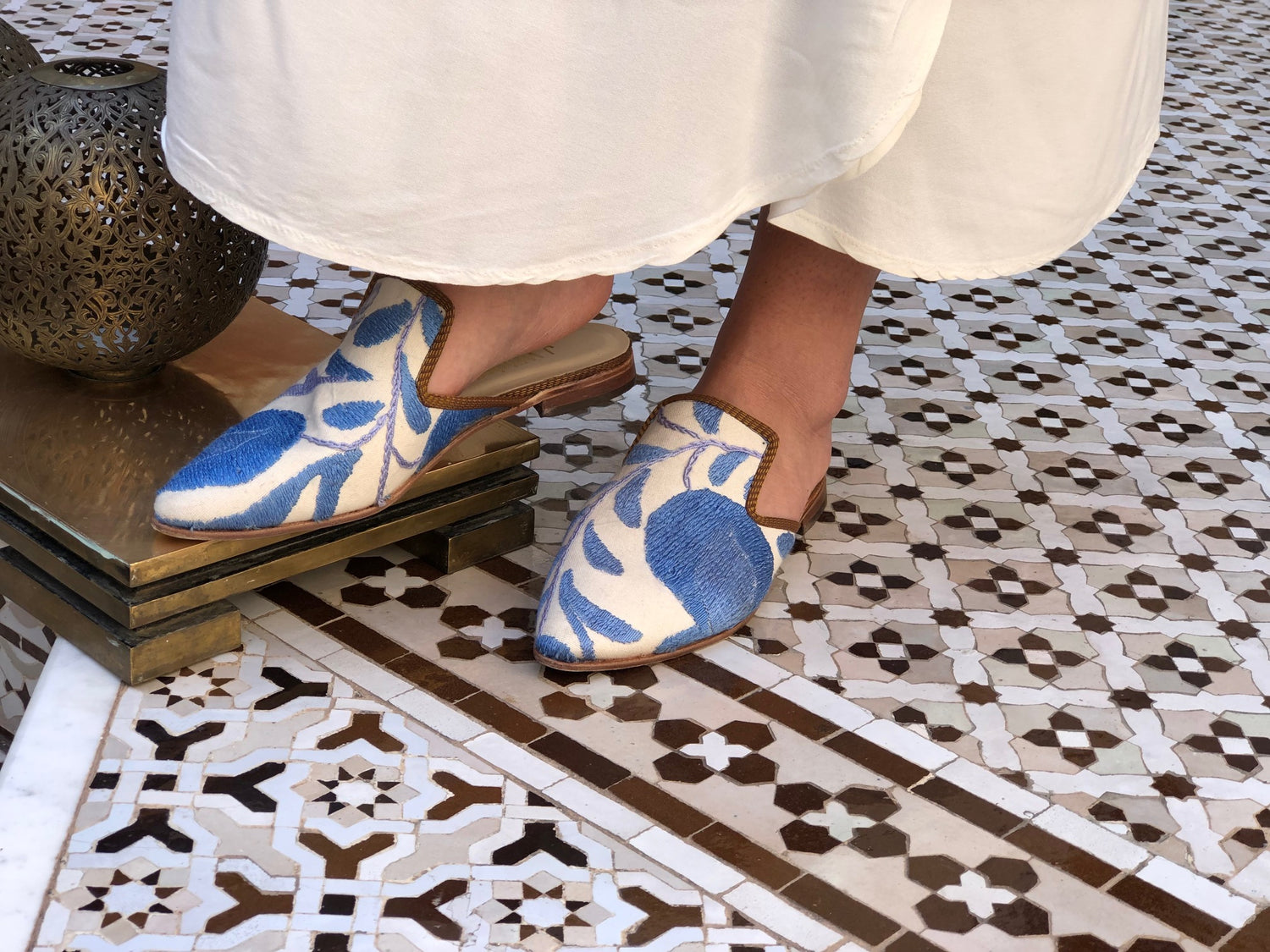 Woman's Shoes
Our women's loafers are made by cobblers in Istanbul with decades of experience. Your pair of one of a kind loafers are handmade on an Italian form with an elegant a chisel toe. Each pair requires several days in the making.
Shop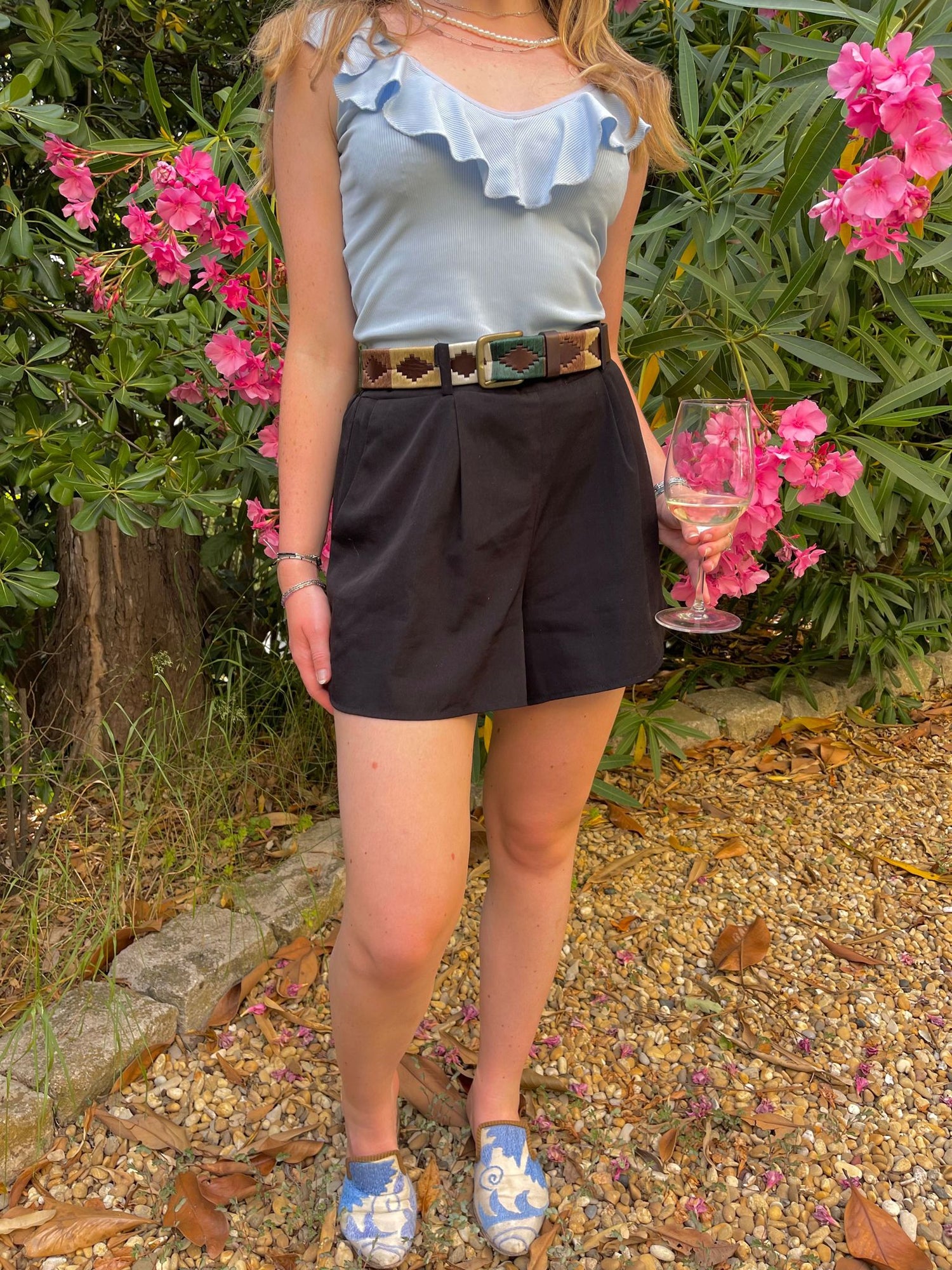 Argentine Belts
Our belts are hand embroidered by Argentine craftsmen using a heavy waxed cotton threads in classic Inca designs. The colors of the designs have been adapted to current taste but the quality and simple beauty remains classic.
Shop